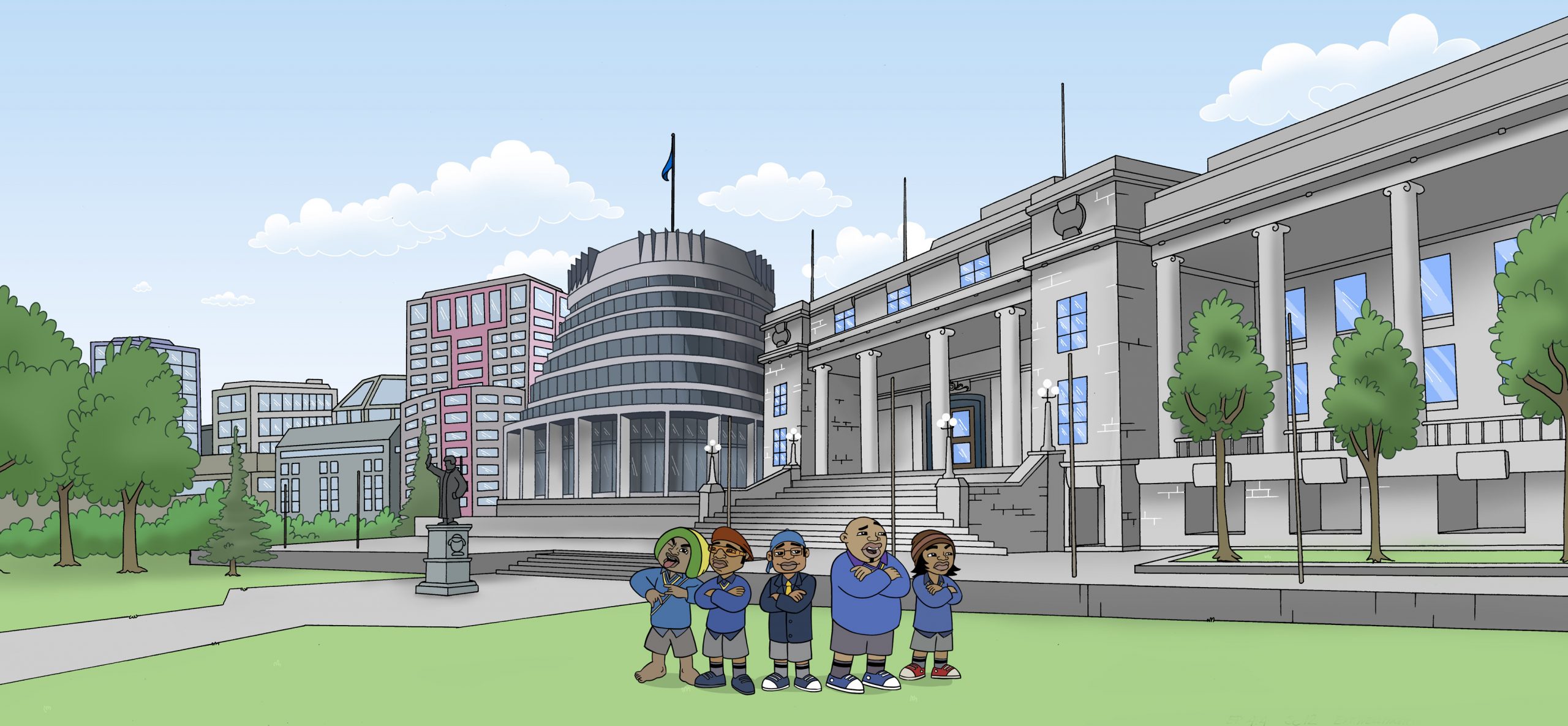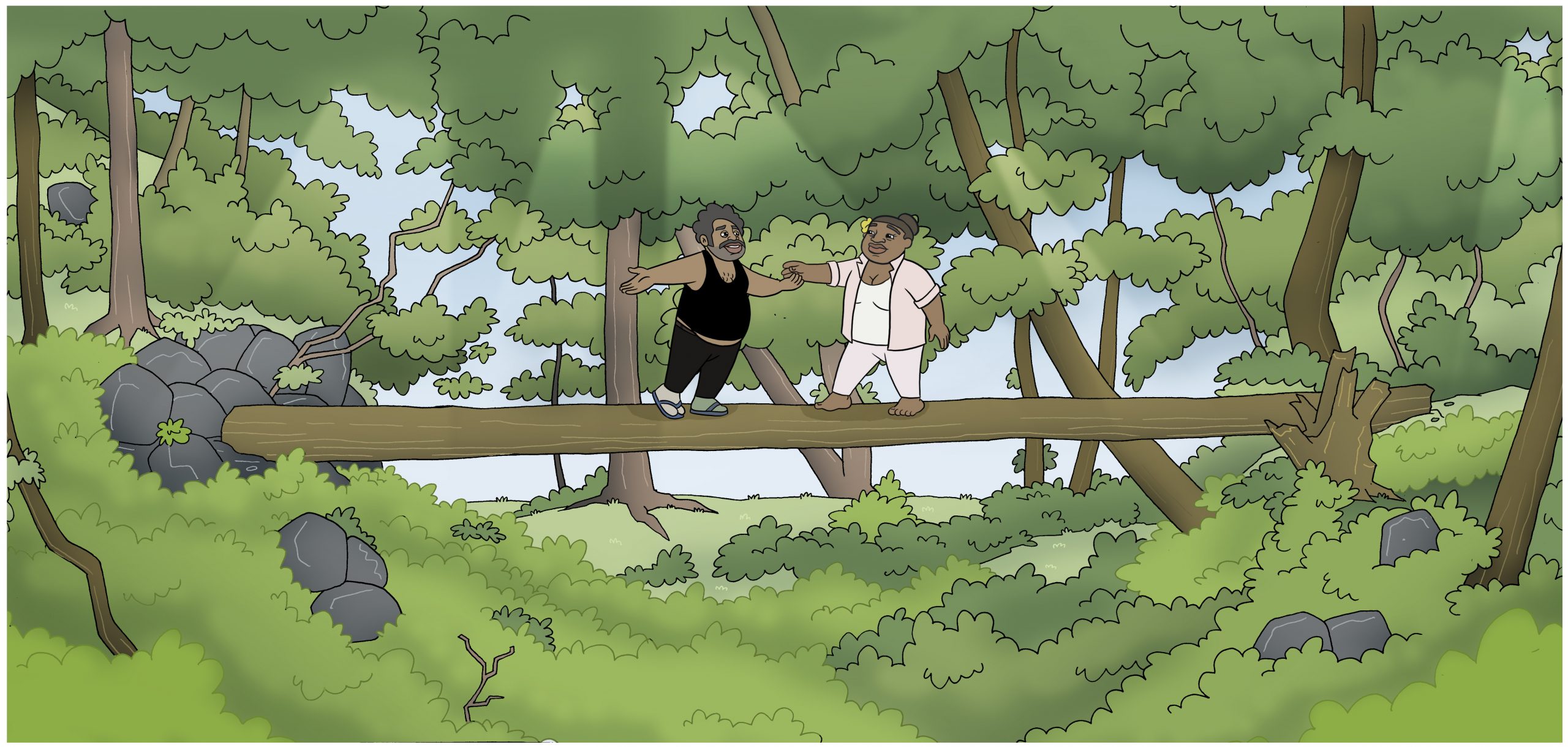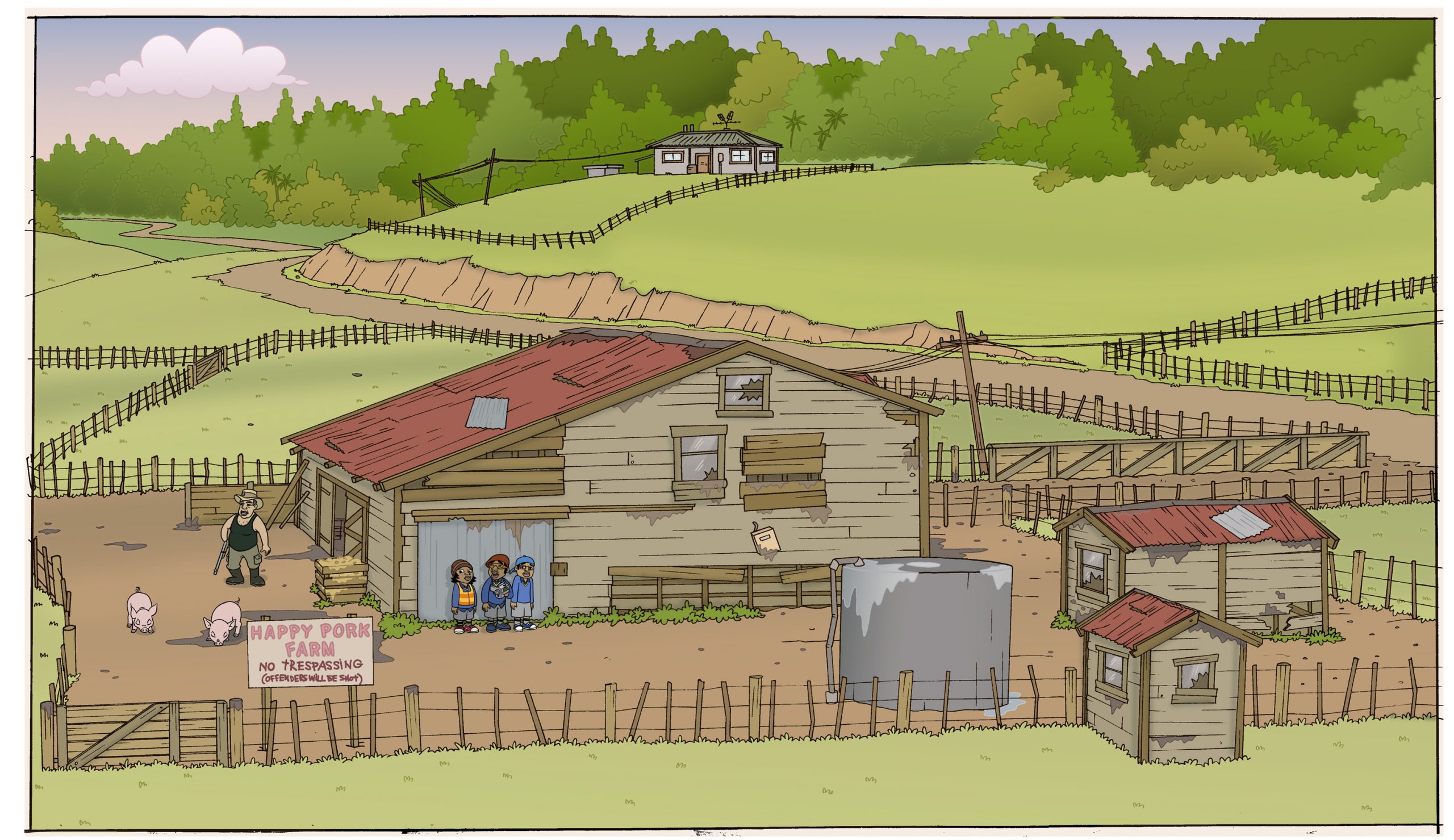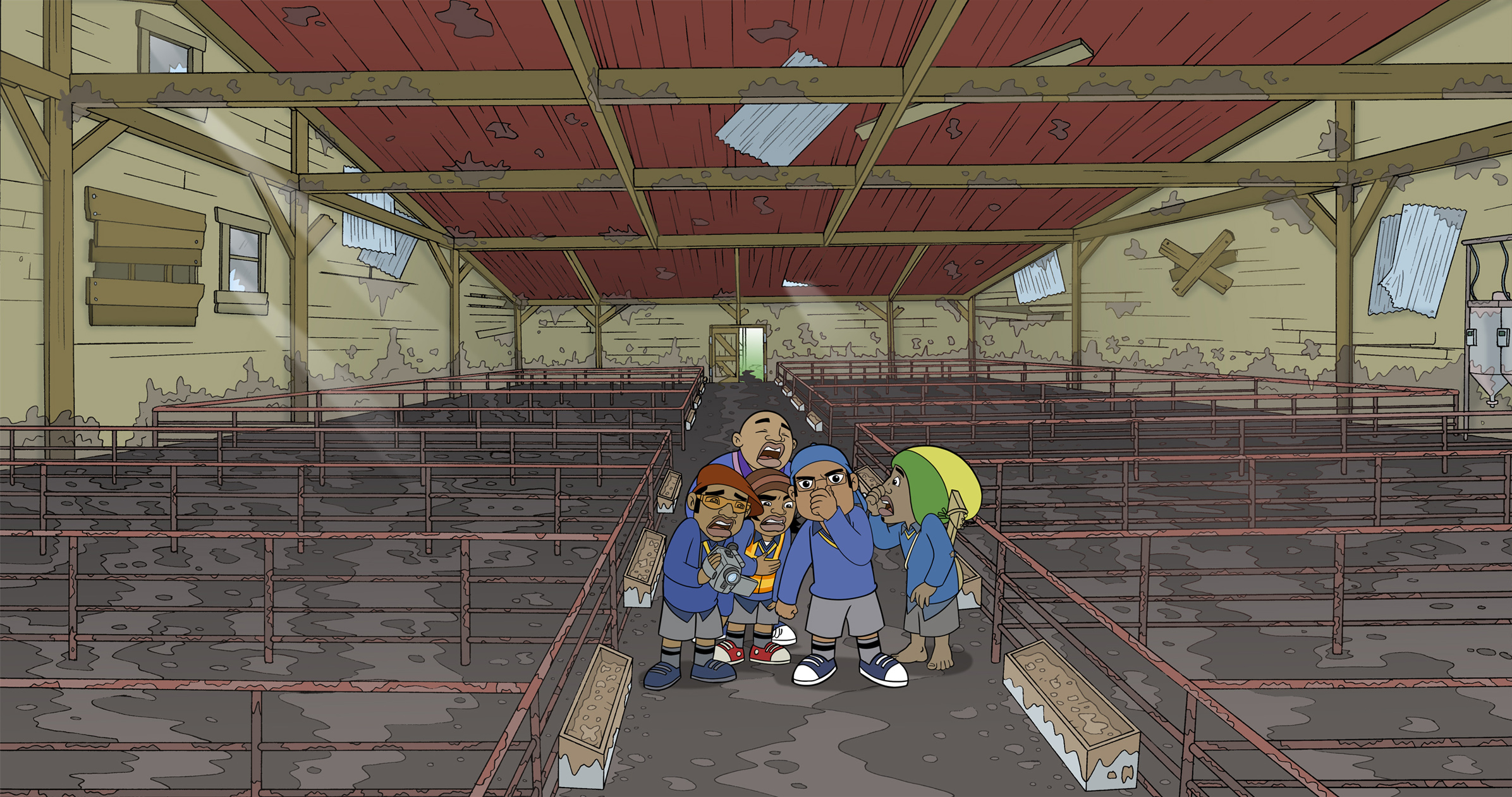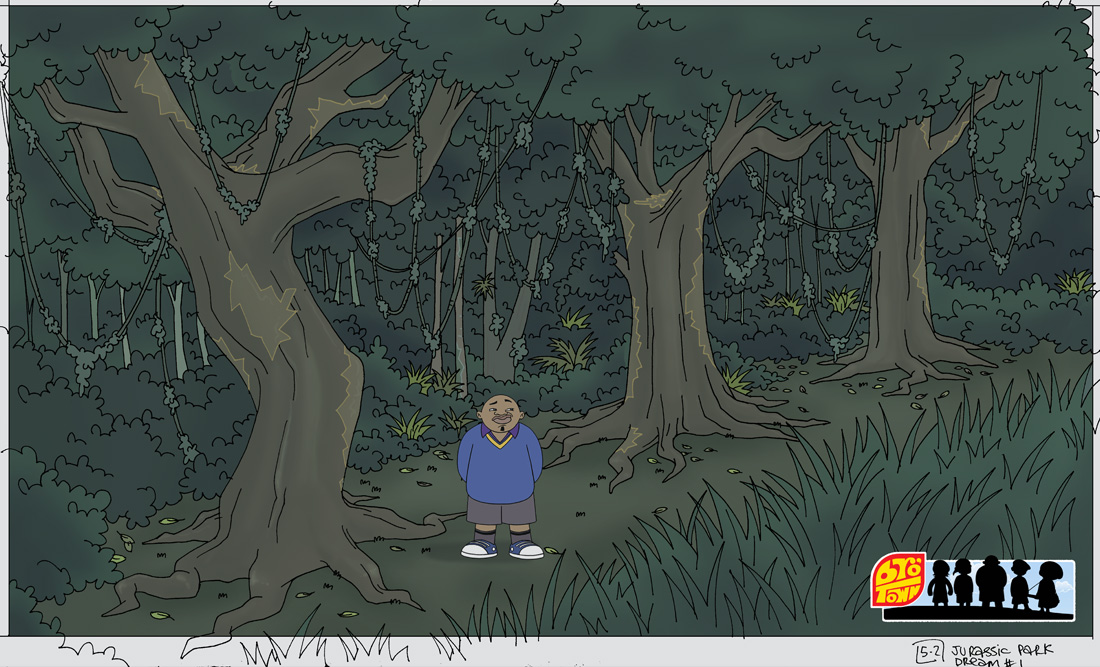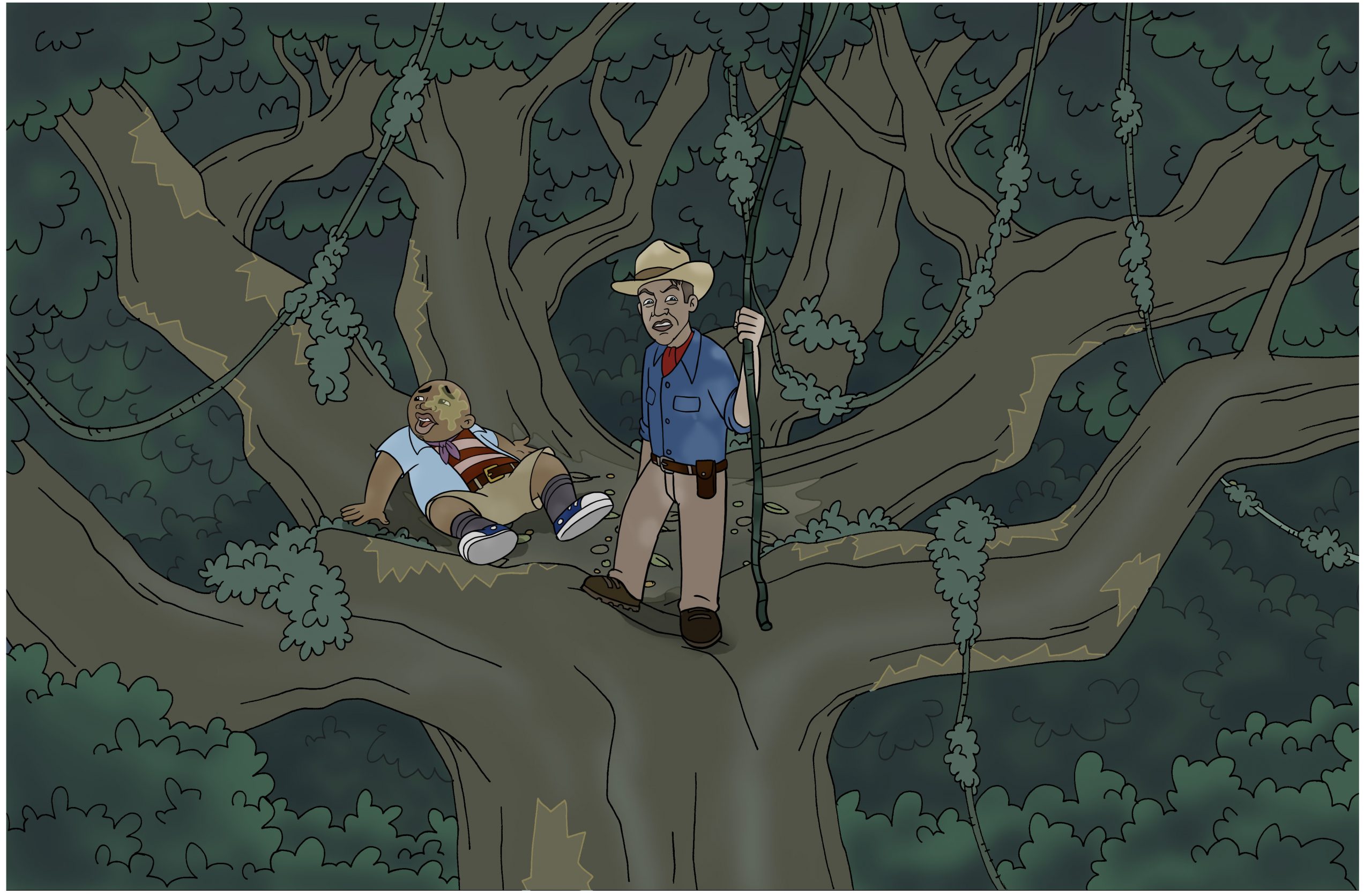 Bro'Town Backgrounds
Here are some bits and pieces of my design work from my time working at Firehorse Films. I worked as a production designer and animator on two seasons of bro'Town.
bro'Town is a primetime New Zealand Animated Television Series. The series is set amongst New Zealand's fast-growing Pacific Islander community, and focuses on a central cast of five young boys. bro'Town is heavy with popular culture references, and is based on the performance of the local four-man group The Naked Samoans.
The series was made in traditional ink and paint animation.